Why did Pat Neary Leave?
Ballet B.C.'s artistic director fires a few parting salvoes
The saga of Ballet British Columbia's internal woes has taken on the look of a soap opera in recent months. Gossip, rumour, charges, counter-charges and regular revelations by reporters have company members referring to BBC by the sobriquet, "As the Ballet Turns."
But former artistic director Patricia Neary, 47, told the Georgia Straight that her experience at BBC had more in common with another TV show – Murder She Wrote. She claimed dancers invented or exaggerated a list of grievances to persuade the board to remove her from her job less than a year into her five-year contract.
"They orchestrated it. They planned it. They met, rehearsed, wrote it. It's what I call pre-mediated murder – except Angela Lansbury wasn't around to fix it."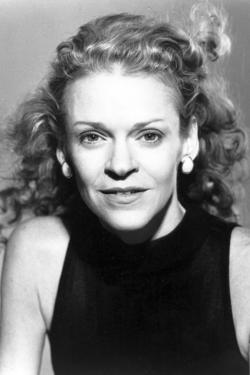 Pat Neary

Robert J. Heffron, president of Ballet B.C.'s board of governors, tells a different story. While most news reports characterized conflict as a power struggle between Neary and general manager Bob McGifford, Heffron says it was a clash between Neary and almost all of the other employees, including most dancers.
On March 6, shortly after Ballet B.C.'s last program of the 1989-'90 season, the board put Neary on six months probation. But less than two weeks later, after hearing the concerns of more than 30 of the 35 employees, the board demoted Neary from artistic director to "artistic advisor" – a title she holds until August 1990.
BOARD MEMBERS DIVIDED
According to Heffron, the board's apparent fickleness was due to a lack of information.
"They hoped the problems could be resolved. But I think the full board didn't understand the depth and extent of the employees' difficulty in working with Ms. Neary," he said.
"No one was threatening to quit, it's just that no one would have come back," he said of next year's season. "And I suspect that even if we replaced 95 per cent of the organization within a couple of months we would have the same problem."
The decision has so far cost the board two governors, including founding member Jean Orr. Orr, who was part of the artistic advisory committee, could not be reached for comment, but news reports have stated that she resigned because of the board's "unethical action" of not inviting Neary to defend herself against the employees' allegations. Bill Strachan, another Neary supporter, resigned March 26 because he felt the ex-artistic director was treated unfairly.
"We had a world-class artist who did wonderful things with those dancers. The performances are a statement of her ability, and that's what she should be judged on," Strachan said. "I feel the board should have supported the artistic director."
LUI REFUSES TO RESIGN
And the board may lose more Neary supporters before long. David Y.H. Lui, who describes himself as a personal friend of Neary, said he hasn't attended any meetings since her contract was terminated. He refused to answer most questions on the grounds that he has been accused of "leaking" confidential information to the press.
"Rob [Heffron] believes I breached confidentiality and has asked me to resign," Lui explained, adding that he doesn't intend to quit.
But he doesn't want to see the board painted as the "bad guy" in this dispute.
"There are a lot of people on the board who are real innocents in all this, and they are being asked to make all kinds of decisions they don't have the information to make," he said.
SILENCE HURTS COMPANY'S IMAGE
Until now, the board, most of the dancers, and the staff have been all but silent and Heffron said that has hurt the company's image. But he points out that the company and Neary have an agreement limiting what they can discuss publicly about the details – especially financial details – of her resignation.
"Neither side is supposed to be disparaging the other, so for that reason no one from the board has said anything," Heffron explained.
Dancers Jay Gower Taylor and Leigh-Ann Cohen were contacted for comment, but confirmed they were obligated to maintain confidentiality.
"We can't say anything and unfortunately what the media has covered has not been the truth of the matter. Some of it has been outright lies," Taylor said.
Company general manager Bob McGifford, who has been portrayed as Neary's main opponent, declined to comment on the dispute. Heffron refused to discuss specific allegations. And the whole story behind Neary's departure may never be fully revealed.
NEARY TALKS!
But Neary is willing to talk. During a March 23 telephone interview, she said her lawyer told her she could respond to the employees' allegations as long as she didn't discuss the financial term of her resignation agreement.
Neary said she was given a written record of her alleged sins. She said employees described her as "a temperamental prima donna," claimed she hadn't planned repertoire, and one male dancer charged that she "made advances to him" – Neary's phrase – while they were on tour.
She was especially intent upon denying the latter allegations.
"I mean: do we have evidence of this? Do we have it that Pat did something wrong? That he pulled down her sweatpants and dis something?"
She said her initial reaction to the list of grievances was shock and tears, but added that she and her husband now joke about the charge that she "made advances" while wearing a sweatsuit.
"We tell everyone, 'At least they could have painted me better, in a see-through nightie or a whip and boots.'"
Graeme Mears, 22, is the dancer who made the complaint. He told the Straight that Neary met with him while they were on tour in Red Deer.
"I thought Pat didn't like me as a dancer – she treated me like I wasn't there. She said, 'No, that isn't it at all, the problem is I'm very attracted you.'
Mears claimed he told Neary he wasn't attracted to her, and said that was the end of it. But Mears said he no longer respected Neary, nor did he want to work for her. He will join the National Ballet of Canada – run by Ballet B.C.'s former artistic director Reid Anderson – next season.
Neary confirms a conversation with Mears took place but denies saying she found him attractive.
NEARY A LITTLE TOUGHER THAN MOST
According to Neary, tensions with the company began before she was hired. The dancers had met their future artistic director when she set Balanchine's Apollo for them in March 1988, and Neary noted that when it comes to teaching a ballet she's "a little tougher" than most.
"I was told the dancers did not want me before I came here for my interview," Neary said. "But the point is: what do we need? A mother, a father, a psychiatrist? Or do we need a director?"
Heffron said he doubts Neary's impression that the dancers were opposed to her from the beginning: "She spoke with the dancers during the search process. Her presentation convinced them she might be the ideal candidate," he said.
The search committee was also convinced: Neary's credentials are dazzling. She debuted with the National Ballet of Canada at 14, spent eight years with George Balanchine's New York City Ballet, and danced with or directed several European companies. Shortly after her appointment, board member Henri Alvarez said: "We're almost flattered someone like Pat Neary would apply for the job."
Heffron said they weren't aware of Neary's alleged problems with the management at La Scala Theatre and the administration at the Zurich Ballet until after she came here, and no one wishes to discuss them in detail.
"We as a board didn't do our homework quite as well as we should have at the beginning – we've become aware of [Neary's] history in the last several months. We have contacts in various European ballets, and nobody is surprised by what happened here," Heffron said.
Lui, who was part of the search committee, disagrees.
LUI SAYS BOARD KNEW NEARY'S REP
"Everybody knew about both La Scala and Zurich, but when you're picking an artistic director it's not a personality contest. You're picking someone who will take the ballet to the next level of development."
Heffron said he didn't become aware of Neary's unhappiness about working conditions and studio facilities until he read her comments in a newspaper article in October. Heffron admitted that the board might well have been more vigilant.
"Our artistic advisory committee [Lui and Orr] might have maintained closer liaison with the dancers and conveyed to the board the feelings of discontent, unhappiness, and distress."
CONFLICT HEATS UP
Conflict began to heat-up between Neary and the dancers during the company's Canadian tour in November and December. Neary recalled suspecting something was "strange," and said she stopped socializing with the dancers.
"Even though there were only 18 dancers, I never felt the closeness I had with most dancers – I never felt like family. I felt I had to prove myself every day, and I thought that was a rather strange atmosphere," she recalled.
Both she and Heffron date November as the beginning of the end. Neary said the board talked to her in December about their concerns.
But, after Christmas, the pressure increased: Neary told David MacGillivray – a senior member of the company – she wouldn't be renewing his contract. (Heffron said MacGillivray has since been sent a letter of intention inviting him to rejoin the company next season.]
ALLEYNE RUMOURED TO REPLACE NEARY
The tension mounted after John Alleyne arrived in January to create Go Slow, Walter. Rumour had it that he was about to supplant Neary.
"It caused me a great deal of difficulty in my work: I heard I was out and John Alleyne would be replacing me," Neary said. It was announced to dancers, the staff, people in the public. [A company member] told me she'd been to a meeting and agreed the only way to keep the company together was to get me out and put Alleyne in."
Alleyne has since publicly denied he was being courted for the job and Heffron said Alleyne is not currently a candidate to replace Neary.
In Februrary, Neary gave her opponents more ammunition. A revealing profile of her appeared in Vancouver magazine, focusing on her personality rather than her role as artistic director. It was reported that she became Balanchine's lover after he was rejected by his muse, Suzanne Farrell; that she and her husband display naked photo of themselves in their apartment; and that she knew nothing about the mechanics of sex until she was 25.
Some staff objected less to her candid comments than to the fact Neary did the interview without the knowledge of the administration. Neary denied she glorified herself at the expense of the company.
"I'm working for Ballet British Columbia. If people find me a fascinating personality and what to put me on the cover of Vancouver magazine, well…," she said, her words trailing off.
NEARY HAS HISTORY OF CONFLICT
For every Ballet B.C. complaint, Neary has a denial or a counter-charge. She laughs at the dancers' claim that the choreographed her ballet, Variations Concertantes. She denied complaints that she had no repertoire lined up for next year.
"That's a lie. I have six ballets done; they're budgeted and everything."
So why was almost every employee at Ballet B.C. unhappy working with Neary?
She said a lot of the dancers turned against her to save their own jobs.
"I planned on replacing a maximum of 10 dancers," she said. "By their allegations, I think they just looked for things that would make me look… not correct."
But Heffron emphasized it wasn't just the dancers who opposed Neary's style of leadership.
"Some 30-odd people expressed their frustration and inability to develop even the most basic working relationship with Ms. Neary," he said.
Neary acknowledged that she has always had problems with administrative staffed – she cited similar problems at La Scala. And she confessed to a lack of finesse in office politics.
"But I've never had problems with dancers – that's my forte. Even at La Scala the dancers worshipped me."
Neary seems to have forgotten an anecdote she told during a May 1989 interview. During her tenure as artistic director of the Geneva Ballet (1973-78), she brought Birgit Collberg's Miss Julie to the company. The choreographer suggested Neary dance the lead role, she was "overjoyed" and decided to cast herself in the part.
"Here comes a major role for a woman, that I wanted to dance, the choreographer says I'm the only one she wants to do it, so I accepted it. And all of a sudden I got resignations from young, talented dancers. I couldn't understand it at first."
Reminded of that story, Neary pointed out that the dancers returned to the company when she agreed to stop dancing, which she did. After performing Miss Julie.
I'M A PROFESSIONAL!
One of the complaints that irritated Neary most was also one of the most trivial. The dancers reported Neary lost her temper over having to use taped music to teach class while on tour. Neary admitted she has been known to lose her temper over working conditions.
"There's not a ballet director in the world that works with a tape; don't they understand I'm a professional? The difference between me and them is about 40 years. I wanted to say, 'You add up your careers, company, and you don't even get up to me. You never danced under Balanchine, or John Cranko, or Anthony Tudor. I've worked the greats: Jerome Robbins, Nureyev. I taught Baryshnikov Prodigal Son!"
But she denied thinking she's too good for Ballet B.C. She said her fault lay in being too ambitious for the company. While the rest of the organization was content to tour Canada (and southeast Asia in September) she was working a tour through Spain and Italy.
She added that the company wasn't ready for some of the big-name choreographers she was planning to bring, and she said the choreographers who set the fall repertoire, Jacques D'Amboise (Irish Fantasy) and Laszlo Seregi (Variations on a Nursery Song) both commented on how the dancers wouldn't take corrections or criticism.
NO BACKTALK
"Seregi felt the attitude that they could talk back was not correct," Neary said.
She also admitted that D'Amboise may have been a little rough with the dancers, but she pleaded the privilege of talent.
"We're talking about great people: when they tell [dancers] they have done something wrong, they do it again. They do it. They don't run out of the room crying," she said.
Mears said he doesn't believe dancers should have to deal with the "artistic temperament" of directors and choreographers, who should behaves like professionals.
DANCERS PRAISED TOO MUCH
"I had problems with D'Amboise," Mears recalled. "He certainly did not treat dancers like human beings. It felt like we were in a madhouse when we were in rehearsal with him – there were scenes, the women were in tears."
By all accounts Neary's leadership was a strong contrast to that of predecessor, Reid Anderson. Where she was temperamental, he was calm. Neary stressed competition; Anderson stressed cooperation. Mears said Anderson respected them as dancers and artists and treated them as professionals. He described the atmosphere Neary created as on of mistrust and discord.
The one thing the dancers don't fault her on is her skill as a ballet mistress and teacher. Even Mears described her as "excellent" at both jobs.
Neary believes part of the reason Ballet B.C. dancers became upset in rehearsals is that they have limited experience working with choreographers, and they have been "protected and praised" too much.
"They were loved very much and they believe they are special – which they are in their own way – but if you believe you are special, you also believe no one can be temperamental or criticize you. There's a point psychologically where I would say they have do some examining of that."
GOOD A.D. IS HARD TO FIND
Neary pointed out that good artistic directors are hard to come by, while dancers are "growing out of trees."
Heffron agreed that finding an artistic director is no small chore, but he didn't believe dancers of the calibre of those in Ballet B.C. grow on trees.
"Perhaps in Ms. Neary's experience…. Respecting dancers didn't factor into her approach. Times are changing somewhat. In the past we assumed in the arts world that artistic directors could treat the people who work for them – dancers, actors – very badly. That's expected; it's always been that way."
"But don't think in the '90s good dancers and good artists are prepared to take as much of that as in the past. If they're talented qualified they should be treated with respect. They're professionals."
NEXT MOVES
Both Neary and Heffron are planning their next moves. Heffron is under pressure to find a new artistic director in a matter of weeks. The company has to confirm dancers' contracts, plan the Asian tour, which begins in September, and determine repertoire for the fall season.
"We're going to move quickly, but with a sufficient degree of caution – we're researching references very carefully this time," he said.
Neary is setting Balanchine's Rubies on the Ballet of Monte Carlo, as well as job hunting. She said her Ballet B.C. experience has not hurt her reputation.
"I'm already being interviewed for a top U.S. company – a much better company than here," she said, punctuating the sentence with a peal of laughter.
She claimed that her prospective employer knows the whole Ballet B.C. story and added that other plans include writing a book about her Vancouver experience after her six months as artistic advisor are up.
FRIENDS IN HIGH PLACES
She said she is grateful to the people in Vancouver who have supported her – she included Jean Orr, David Y.H. Lui, CBC's Michael Crabb, the Province's Max Wyman, the Vancouver Ballet Society and Vandance magazine – and some supporters are still trying to turn the board's decision around.
"The mini-series of Ballet B.C. goes on and on," Neary said. "I told them it's finished: another city is calling Pat."
But for Herb Auerbach and a half dozen members of Ballet B.C.'s Society, it's not over yet. They are trying to get a list of society members in order to call a general meeting and force the board to defend its actions. So far, Auerbach said, the board has hidden behind the phrased "confidentiality," and he thinks members should have an opportunity to ratify the board's decision. He said he would like to challenge the board with a vote of confidence.
Auerbach knew Neary during the '60s while she was with the New York City Ballet. He said he personally would like to see her reinstated as artistic director.
"There is a suspicion on the part of some members that administration has been dictating artistic policy, and there's a concern as to the way Ballet B.C. is being managed," he said.
Neary may have been on to something when she described this story as a mini-series. It's been playing for many months and doesn't seem to be winding down. Stay tuned for possible sequel: Artistic Director: Picking up the Pieces or Patricia Neary: the Return.
Note: the subheds didn't appear in the original print article. Subheds were added to make the piece more comfortable to read online.