When Harry Met Sally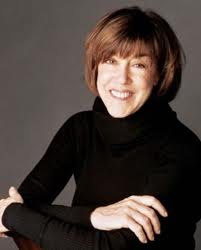 It's odd when someone we never knew dies and leaves a huge gap in our lives, but for many of us the death of writer Nora Ephron, 71, is like that.
Perhaps it's because for almost 50 years Ephron wrote our lives while writing her own. Her death prompted my writer pals, male and female, to reminisce on their favourite works and what they'd learned from them about writing and life.
Heartburn, her hilarious and thinly veiled roman a clef about one half of Woodstein cheating on her while she was pregnant with their second child, taught us that writing well is the best revenge. Her husband, she wrote famously, was "A man who was capable of having sex with a Venetian blind."
She was good at big, memorable comic lines like that but she also had a knack for spotting small, significant truths. That book taught me not to take it personally when, after a divorce, certain married friends drifted away. As Ephron observed, "Couples date couples."
- Read more