Welcome to Night Vale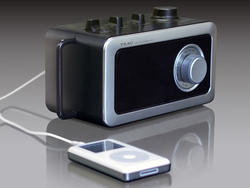 I listen to radio like it's 1935 and I live in London. I'm a big fan of the BBC, which still delivers drama as well as superb coverage on culture with a huge library of beautifully produced podcasts.
But I'm no anglophile snob when it comes to podcasts. I listen to lots of independently produced radio, both professional and hobbyist, and I'm always on the hunt for something new. Which is why I got recommendations from my podcast loving pals for a recent piece on how Canada is a radio nation,
Here are the highlights:
ENTERTAINMENT
Welcome to Night Vale:

it's a quirky kind of radio theatre disguised as a community radio announcements for the fictional desert town of Night Vale. It's a weird little burgh that sounds as if it's uncomfortably close to Roswell.
The Nerdist: Chris Hardwick is a stand-up comic who has long, smart conversations with Hollywood writers, directors, and actors, many of whom are his pals. It's a treasure trove that includes interviews with legendary show runner Joss Whedon (Buffy, Angel, Firefly, SHIELD) who now directs the Avengers film franchise and the surprisingly witty Jaime King. She's a super model turned actress, whose willowy blonde beauty lends itself to playing ditzes (hence my surprise she's not one). She's brilliant as Lemon Breeland on the underrated TV dramedy Hart of Dixie. - Read more