Mark Leiren-Young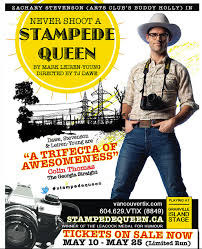 My old pal Mark Leiren-Young and I debate the issue of tweet seats in theatres over at the Tyee this month -- he's for it, I'm against -- and it highlights how we're all still figuring out how to use the new technology.
"But I got the idea for doing tweet-seats from YOU!" Mark said, after I protested against him inviting the Twitterati into a mainstream Vancouver theatre.
Sure enough, I checked my blog and there it was, a year ago: me noting that tweet seats are a form of free advertising, and the performing arts should just get with the program.
Clearly the many artistic directors protesting the latest trend had thought it through better than I.
- Read more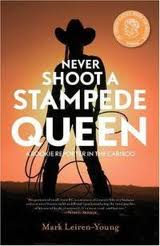 Would-be journos often ask what they should read to get a feel for the business and I always point to Never Shoot a Stampede Queen. Mark Leiren-Young's memoir of his first year as a reporter in B.C.'s Cariboo region won the 2009 Leacock Medal for humour, and it's a great primer on what it's really like to be a reporter. It belongs on the reading list at every school for ink-stained-wretches.
Mark's year at the Williams Lake Tribune was a news junkie's dream. While his pals interning on the big city dailies were assigned to cover that 65th wedding anniversary in the 'burbs, he was in cowboy country covering multiple homicides, train wrecks, and a court case involving a bomb-toting defendant.
Of course, he learned one sorry truth of the news business. You'll never get as much (hostile) attention for your work as when you run an unflattering photo of the local beauty queen.
- Read more