depression
As someone who has spent much her life with her nose in a book, I'm quite happy to pass on reading suggestions as a public service. But I was delighted to learn that it could also be a career.
The idea of bibliotherapy falls in and out of fashion, but since therapeutic reading has become all the rage again, I've decided to hang out my shingle as a Literary Apothecary. I announced my intentions earlier this month in The Tyee.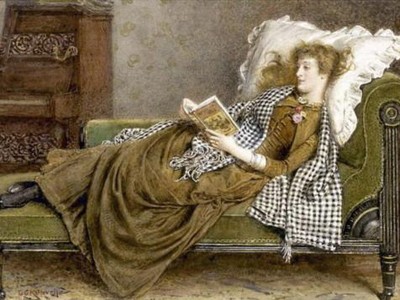 I'm still looking for an appealing space for my clinic. I fancy a Victorian house with a bookshop on the lower floor, where we will fill the prescriptions. I need bright airy rooms on the upper floors where patients will be able to read in peace, preferably while lolling about on chaises longues. In the afternoons we'll serve cake.
Now how could that sort of intellectual spa fail to be therapeutic? ~end~ - Read more