baby names
In the Name of the Rose and the Olive
The new year brings a baby boomette under the sign of Capricorn, and an onslaught of entrants for the Annual Unfortunate Names Contest, otherwise known as birth announcements.
According to Service Alberta's most recent top-names list, Brooklyn is coming on strong, scoring ninth place in 2011. Unfortunately, the people recording vital statistics offer no insight into why any Albertan would name a child after New York's hipster borough. It's a girl's name, which left me wondering if soon we'll see some masculine variation based on Brooklyn neighbourhoods—Dumbo, say, or Red Hook. Bed-Stuy has a nice ring to it. - Read more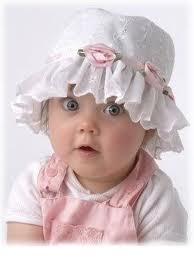 A Rose by any other name might be just as cute, but she won't be quite as trendy.
Last month I looked at the curious baby-naming fads that have led to "Brooklyn" being a Top 10 choice for Alberta parents and North America's ever-growing enthusiasm for names inspired by 19th century servants. Downstairs names like Abigail, Violet, and of course Rose, are all the rage with a certain sort of Upstairs parent.
It ran in Calgary's Swerve magazine, which is one of my favourite outlets because my editor Val Berenyi is less an overseer than a partner-in-crime. On noting that "Mason" was ranked on the boy's list she wrote a slyly funny hed for the sidebar: "As in the jar or the profession?"
And here's the full list of Alberta's chart-toppers. Boys: Liam, Ethan, Mason, Lucas, Jacob, Alexander, Benjamin, Noah, William, Logan. Girls: Olivia, Sophia, Emma, Emily, Ava, Chloe, Abigail, Lily, Brooklyn, Sophie.
B.C's list is similar with Nathan and Owen replacing Jacob and Noah for the boys. And on the girl's list there's no reference to New York's hipster borough but Isabella is still a Top-10er.
- Read more