Try out an idea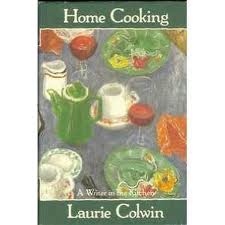 Essays are my favourite prose form so I welcomed a pop culture website offering a quirky, mostly American list of the 25 most interesting essay collections. Alas, they've put it together with one of those ultra annoying slide shows that so many of us hate.
So for your convenience, here's my list of 31 essay collections – my choices plus Flavourwire's 25 nominees -- featuring writers trying out an idea.
Home Cooking and More Home Cooking, by Laurie Colwin. Two collections of essays about the meaning of life cleverly disguised as recipes. Colwin, one of my favourite writers, is often overlooked and I'm not sure why. Perhaps because her gentle comedies seem, like Jane Austen's novels, too concerned with the domestic doings of women?
The White Album and Slouching Toward Bethlehem, by Joan Didion
My Misspent Youth by Meghan Daum
Changing My Mind by Zadie Smith
Sex and the River Styx By Edward Hoagland
Against Joie de Vivre by Phillip Lopate
The Braindead Megaphone by George Saunders
The Solace of Open Spaces, by Gretel Ehrlich
Arguably, by Christopher Hitchens
I Feel Bad About My Neck by Nora Ephron. To which I would add, Crazy Salad; Scribble, Scribble; Wallflower at the Orgy; and I Remember Nothing.
Thirteen Ways of Looking at A Black Man, by Henry Louis Gates Jr.
Teaching a Stone to Talk, by Annie Dillard
The Common Reader, by Virginia Woolf
Against Interpretation, by Susan Sontag.
Naked, by David Sedaris
Notes of a Native Son, by James Baldwin
Consider the Lobster, by David Foster Wallace
The Boys of My Youth by Jo Ann Beard
Pulphead, by John Jeremiah Sullivan
The Book of My Lives, by Aleksandar Hemon (my next read, since this is the first time I've heard of)