Toast is the new cupcake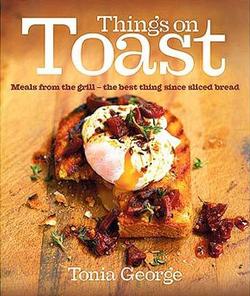 The hazard of being on the trend-spotting beat is that my editors often cast a skeptical eye my way.
"Artisanal toast at $5 a slice? Really?" one of them asked in January, when I filed my prediction that Toast Will Be the New Cupcake. Browning gourmet bread is all the range in San Francisco, so it was a safe bet that soon Portland, Seattle, and Vancouver would be embracing the carbs.
This week I'm delighted to report that it really is a thing. Matchsticks Coffee Roaster on East Georgia launched a new cafe with a menu featuring a toast bar. Their own naturally leavened organic bread will be turned into classic cinnamon toast, or slathered with seasonal preserves and walnut butter.
Ah, the sweet taste of vindication and the right to say, "I told you so."
I emailed an editor that we should add a tagline to The Tyee: "Now with prognostication."
So far, no word back. But now maybe they'll take me and my crystal ball seriously.