Don't tweet from that seat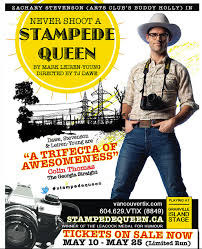 My old pal Mark Leiren-Young and I debate the issue of tweet seats in theatres over at the Tyee this month -- he's for it, I'm against -- and it highlights how we're all still figuring out how to use the new technology.
"But I got the idea for doing tweet-seats from YOU!" Mark said, after I protested against him inviting the Twitterati into a mainstream Vancouver theatre.
Sure enough, I checked my blog and there it was, a year ago: me noting that tweet seats are a form of free advertising, and the performing arts should just get with the program.
Clearly the many artistic directors protesting the latest trend had thought it through better than I.
Sure, Twitterati offer a form of free publicity, but it's one that robs audiences of the unique experience of theatre. There's something warm, human, and intimate about the shared experience of seeing a play in a darkened room with other people.
The energy is shaped and shifted by the work on the stage and the audience's reaction to it. We know what others are thinking by the feeling in the room. The alert silence. The chuckles. Sometimes, the snoring.
The distracted Twitterati also put out an energy that is disruptive to both the performers and the audience.

We know people are longing for the sort of shared experienced that comes with theatre because of the way in which Twitter has created a newfound enthusiasm for watching TV in real time. No one has done that since sometime in the 1980s before we all learned how to program our VCRs and timeshift.
Don't get me wrong. I'm a technophile and as our tweet-seat debate notes, I'm all for tweet-walls in the lobby.
Twitpics of the beautiful people at intermission and digital chatter about the first act seem like a natural extension of what we already do. And in the era of disappearing journalism, anything that raises awareness of what's going on in our communities strikes me as a public service.
Just keep the tweetmonkeys out of the performance.