Canada is a radio nation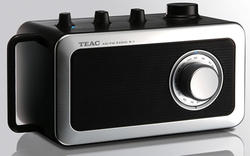 Canada is undeniably a (public) radio nation, as I argued over at TheTyee.ca two weeks ago, and the poll of more than 800 people proved it. Sort of.
What the Tyee poll lacks in science it makes up in passion, and the comments are far more interesting than the numbers.
I learned two things.
The first is that I really should be watching Murdoch Mysteries, since the enthusiasm for this show is right over the top. And the second is that while the respondents agree with me two-to-one that we should preserve radio over TV, if push comes to shove, the remaining third wrote an enthusiastic defence of TV. Many support it just on principle. They acknowledge that much of CBC -TV sucks, but they don't want it cut; they want it improved.
It appears that the public -- or as much of it as is willing to respond to polls -- wants a genuinely Canadian alternative to the tsunami of crap content hitting our airwaves from the south.
In terms TV lovers can understand: they want a little more Orphan Black and little less Two-and-Half Men with niqabs.
And judging by the shows they defended most and loudest, it struck me that it would be as much as the lives of CBC managers were worth to kill the superb TV documentaries including shows like my personal fave, Marketplace.
So I was surprised at this week's announcement that management is proposing to cut CBC TV news and docs as part of its investment in "digital." That means they're going to concentrate on technology's bells and whistles -- the delivery system -- and give up on producing the stuff to be delivered.
Let's call it the broadcasting equivalent of a smart bomb strategy. Save the buildings; kill the people.
"To be the public broadcaster, we don't need to be always the producer," said Hubert Lacroix, president of CBC/Radio-Canada.
Nonsense, sez I. A public broadcaster is not an app. Journalism and documentary filmmaking are labour-intensive businesses and they require a depth of research, contacts, and expertise that no contractor can do freelance. At least not for long. Independent journos can't afford to subsidize CBC, and there's no reason they should.
If an institution like CBC is saying they can't afford staffers, what they're really saying is that they can't afford to be doing journalism. Freelancers exist to supplement programs and provide a wider variety of perspectives. They should never be providing the core reporting at any outlet.
Reading between the lines, it seems that CBC is getting out of the news, information, and entertainment business. They're preserving an illusion they're fulfilling CBC's mandate, when they're only preserving the top-heavy management, some freelancers, and (apparently) a mobile app.