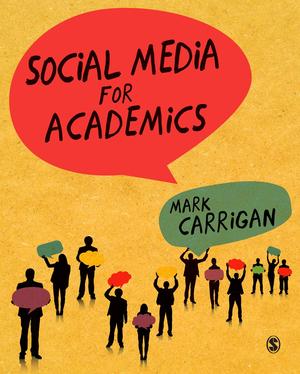 That's what I'm beginning to think after looking at the shifts in social media for an essay in The Tyee. The youngest adults are a lot less keen on public display than the two generations that preceded them.
After more than 10 years of social media platforms spreading too much information about everyone, I think it's no coincidence that the first true digital natives are opting for a more private form of social media. Direct messaging apps like Snapchat and Slack offer networking in discrete groups without an audience of lurkers.
And speaking of smarter approaches to social media, I reviewed Mark Carrigan's book Social Media for Academics. Unlike the digital marketing guru types who exaggerate the wonders of the app du jour, the University of Warwick sociology prof has a pragmatic approach. He suggests you think long and hard about what you're hoping to get out of social media before wasting time on it.
His well-researched book is treasure trove of books and articles that will help SM novices – I know, that sounds so rude -- understand why and how to develop an online presence. Or skip it.
I've been recommending the book to would-be-networkers in every industry. ~END~ - Read more